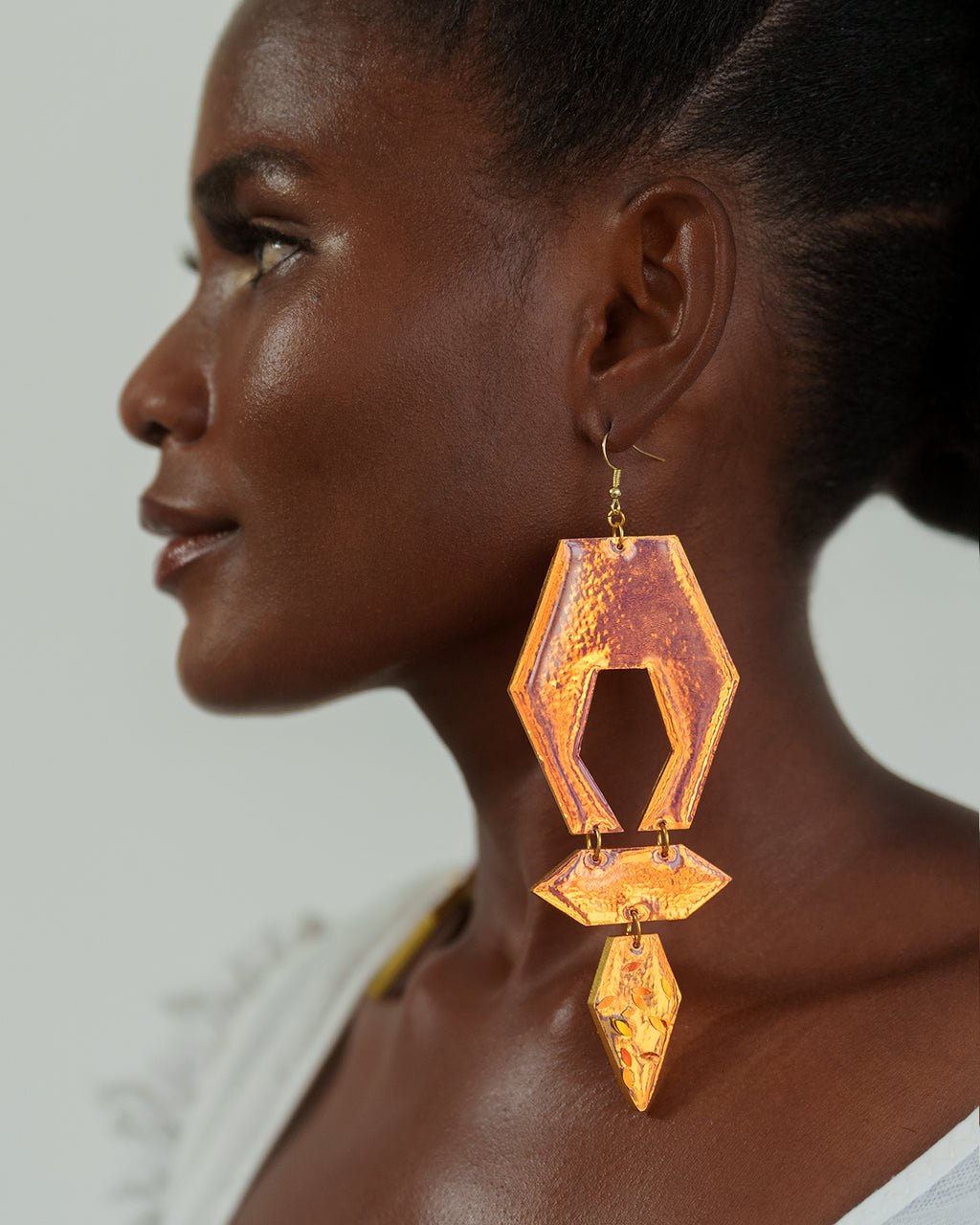 Life to be lived.
These earrings were inspired by earth's natural elements. These pieces are cut into both organic and geometric shapes. The base is covered in a reflective two tone gold .The outside layer is coated with a high gloss resin giving the piece a 3D effect. 
Gold is associated 
value, beauty and to be of superior quality.
Let these earrings remind you to 
live your life 
to its fullest potential. Not taking anything for granted.
THESE EARRINGS ARE AVAILABLE ON PRE-ORDER (please note all pieces are hand painted and takes time to create! All items will be shipped out a week and half after purchase. 

Product Description

* Size 4.5 " long 2' wide 
* Hypoallergenic, stainless steal hooks

* Lightweight & Hand- painted
* Resin Coated