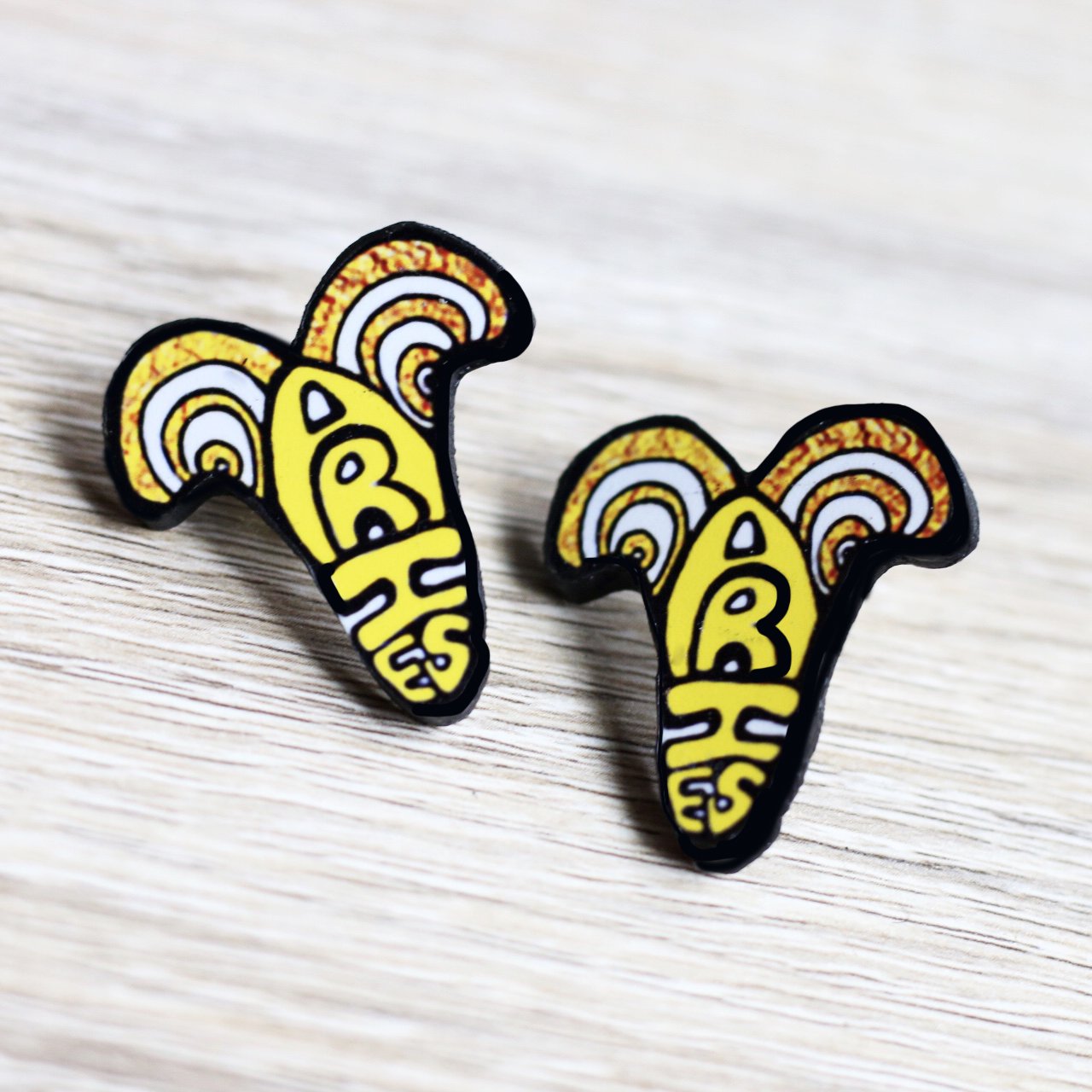 Aries (March 21 – April 19)
You are strong, ambitious, assertive, driven, impulsive and loyal. You are truly the master of your own fate and will achieve whatever you put your mind to.
You are an Aries Queen! 
* You can chose between a Matt Finish (light glaze coating ) or High Gloss (resin protection coating)
* You can chose between Surgical Steel post or Clip-Ons 
* All pieces are made to order with love please ALLOW 2 WEEKS FOR CREATION.
* All sales are Final. Returns and exchanges will not be accepted.
* All pieces are Lightweight, Handcrafted and Inspired from original art work.
* All pieces come with a Inspirational Message and Care Card.