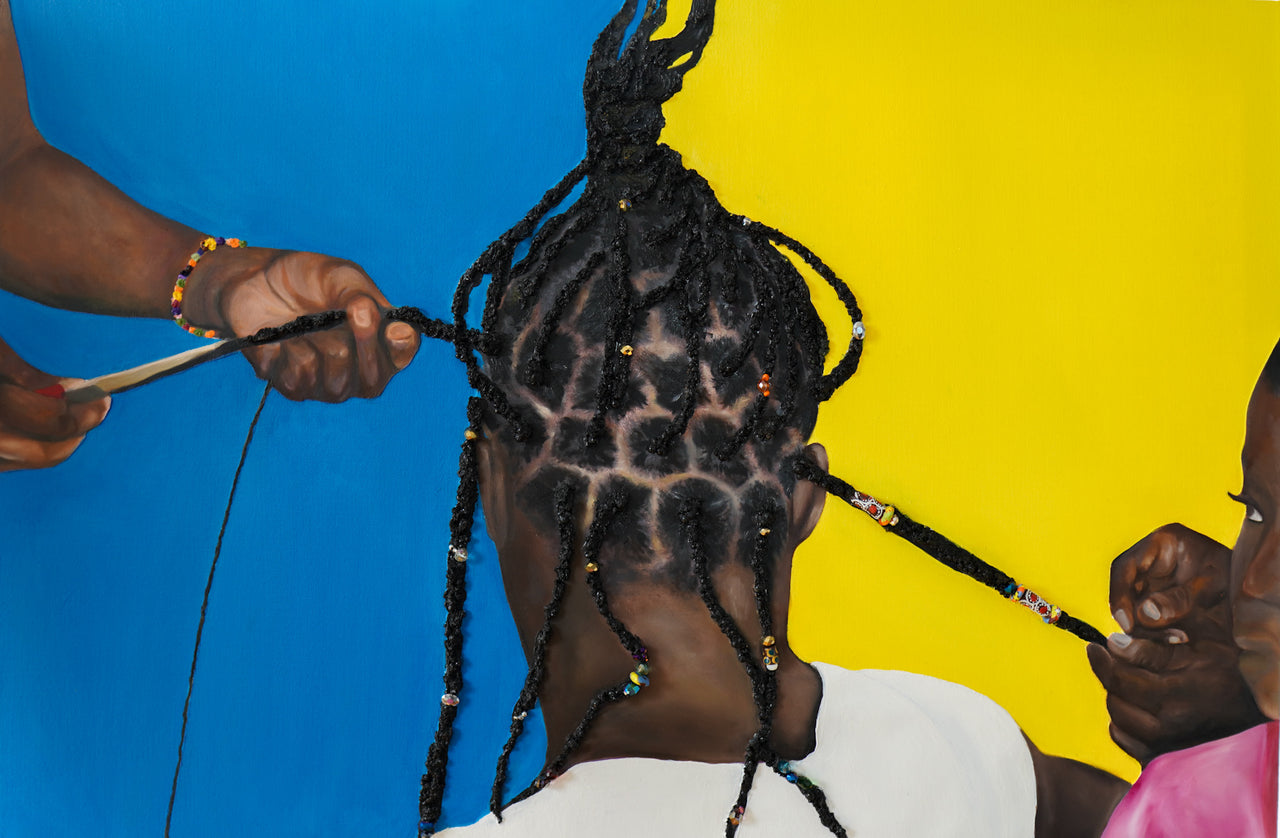 "Back To Your Roots" is apart of a series of mix media paints inspired by precious moments of Ghana Africa. *Original Painting is not for sale*
While walking down the streets of Cape Cost in Ghana, I saw two ladies braiding someones hair from afar. This reminded me of my own sisters and how we grow up doing each other's hair. Caring for one another and embracing sisterhood. I asked if I could capture the moment and they graciously agreed. 
The title "Back to your roots" was inspired by the Sankofa symbol which teaches us that we must go back to our roots in order to move forward. Meaning we should reach back and gather the best of what our past has to teach us, so that we can achieve our full potential as we move forward.
Description
17 x 25 inch 
Premium Matte Print.
Signed and numbered.
 Limited Prints Available!