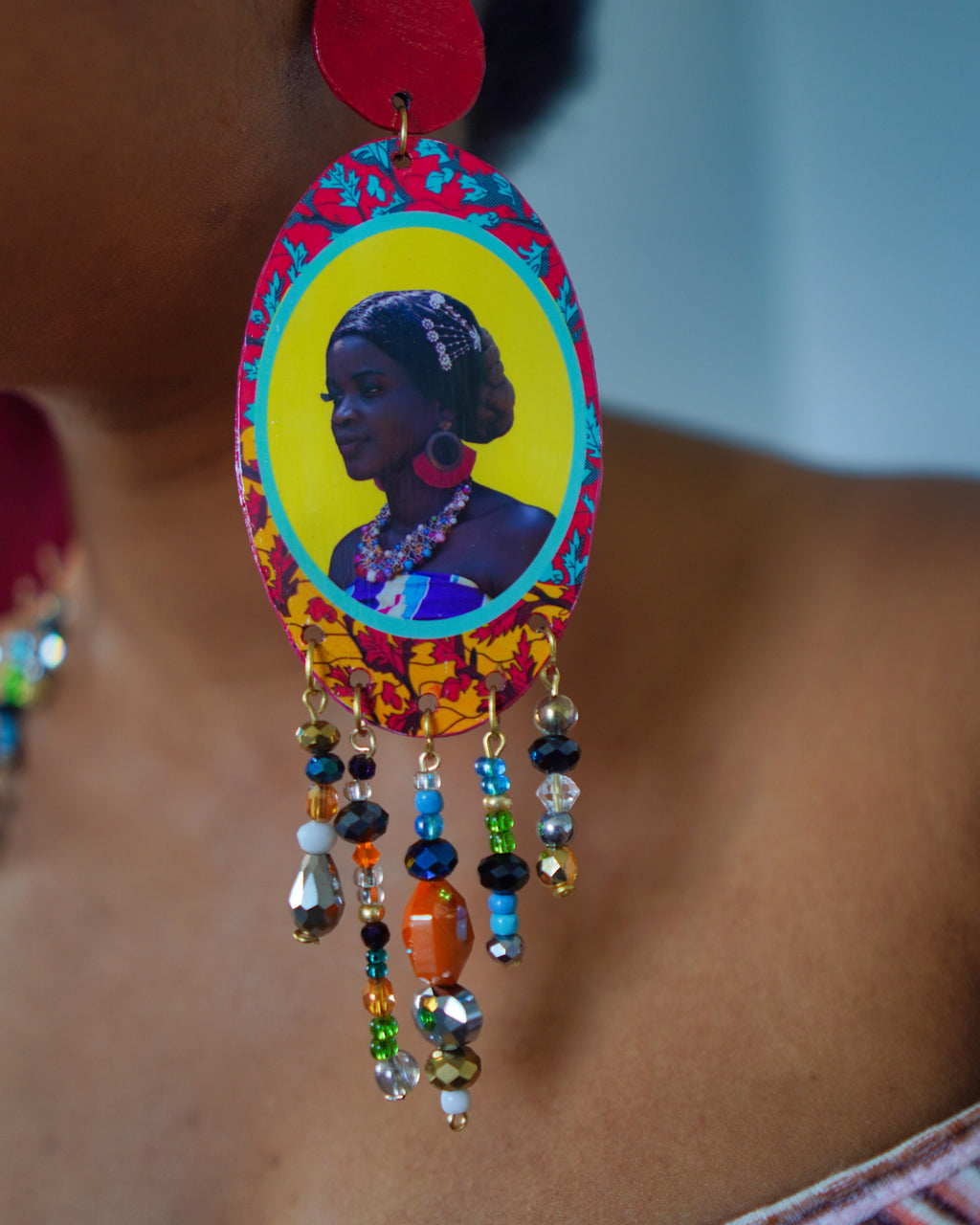 These earrings were inspired by The Bakatue Festival that takes place in the Central Region of Ghana and is celebrated every year on the first Tuesday of the month by the people of Elmina.

The center of these piece displays a beautiful image of a Ghanaian woman who was on her way to a wedding during the bakatue festival. Her gaze is a representation of beauty, poise, strength.
The design mimics commemorative fabrics from West Africa.The fabrics are used to commemorate an event, to celebrate a person's life and achievement.

The beads used, is a mixture of colorful glass beads and stones. Let these beautiful treasures be a reminder to hold your head up high with confidence and keep moving forward!
THESE EARRINGS ARE AVAILABLE ON PRE-ORDER. WE ANTICIPATE SHIPPING FROM 19TH JUNE 2020

 FREE SHIPPING for USA residence.  
Product Description

* Size 7" long 2' wide 
* A mixture of colorful glass & iridescent beads 
* Hypoallergenic, stainless steal post

* Hand cut & beaded

* Coated and protected with clear varnish. 
* Comes with Care Card 
Please contact us if you have any question. 
DeleayLashay@gmail.com