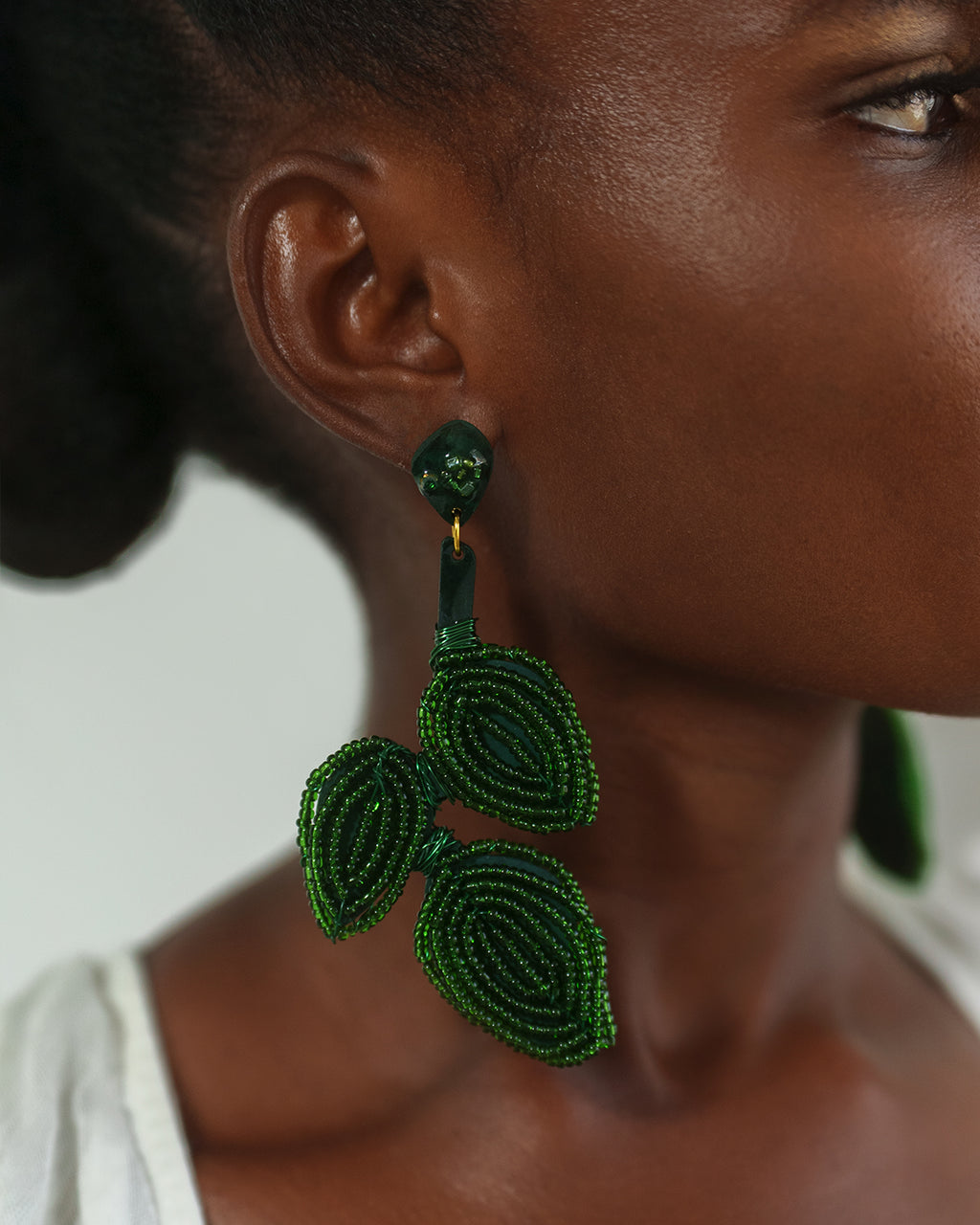 My beautifully grown garden.
These earrings were inspired by earth's natural elements. The base is hand painted and layered with green beaded embellishments.
Green is associated with balance, nature, spring, and rebirth. It's the symbol of youth, balance, growth, peace, and foresight. 

Let these earrings remind you to water your internal garden.
Trust the wait. Embrace the uncertainty and remember growth takes time. 
THESE EARRINGS ARE AVAILABLE ON PRE-ORDER (please note all pieces are hand crafted and takes time to create! All items will be shipped out a week and half after purchase. 

Product Description

* Size 4 " long 2' wide 
* Hypoallergenic, stainless steal post

* Lightweight & Hand beaded 
* Resin Coated