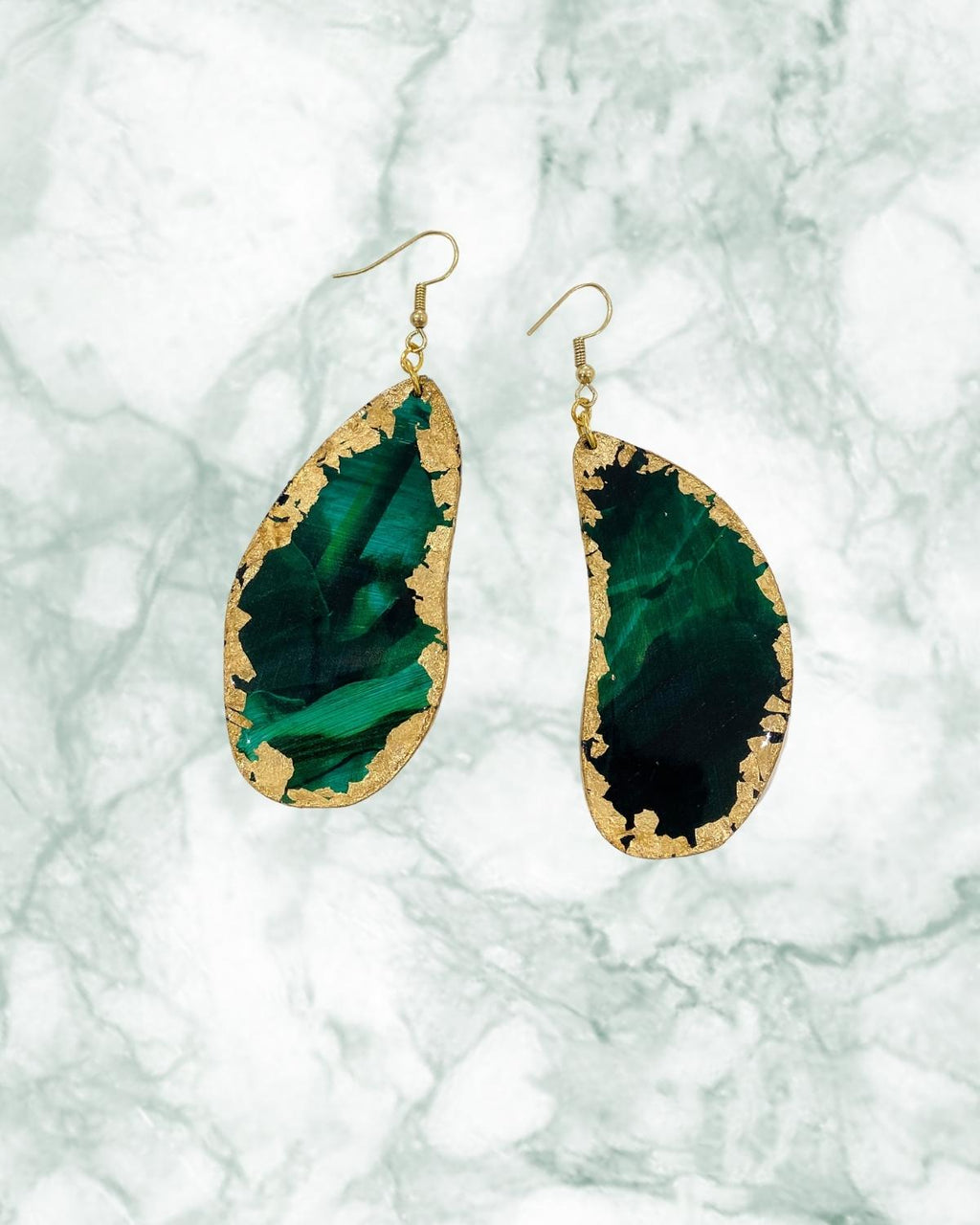 Every tree starts with a seed.
These earrings were inspired by earth's natural elements. The inside is a clutter of plants washed over with emerald paint and edged in gold leaf.
Emerald Green is associated with balance, nature, spring, and rebirth. It's the symbol of youth, balance, growth, peace, and foresight. Gold is associated 
value, beauty and to be of superior quality.
Let these earrings remind you that e
very season is one of becoming and evolving. Be gracious with yourself.
THESE EARRINGS ARE AVAILABLE ON PRE-ORDER (please note all pieces are hand painted and takes time to create! All items will be shipped out a week and half after purchase. 

Product Description

* Size 3 " long 1.5' wide 
* Hypoallergenic, stainless steal hooks

* Lightweight & Hand- painted
* Resin Coated