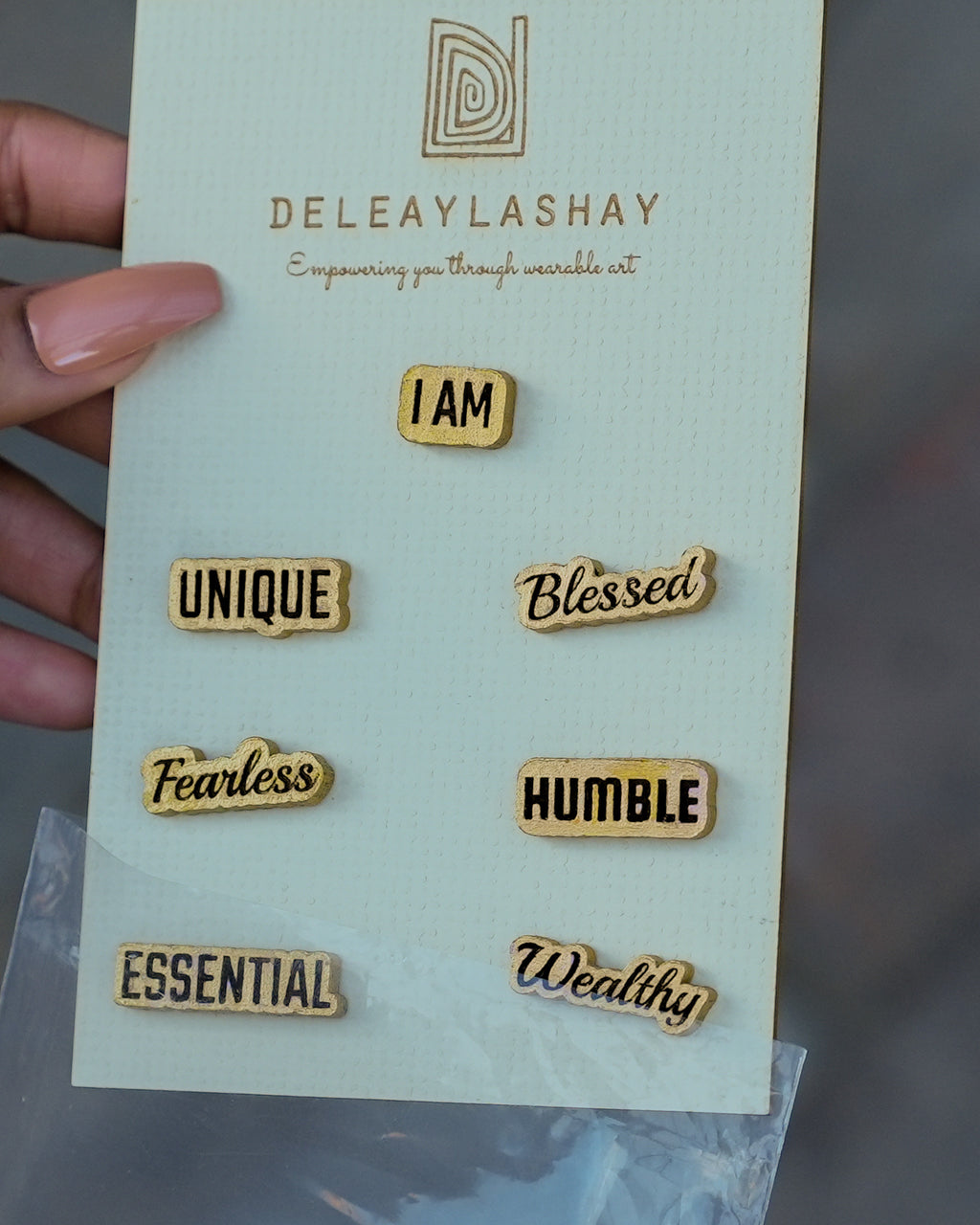 Wearable art is the key to self expression and our I:M collection is just that. Our latest addition to the collection unlocks a variety of combinations, allowing the wearer to truly wear what they feel. 
Words are powerful and self talk can be your closest friend or your worst enemy. Let these beautiful hand-painted engraved affirmations remind you of who you truly are!
Enjoy mixing and matching with these 6 affiramtions
RIGHT EAR : I AM
LEFT EAR: Unique, Fearless, Essential, Blessed, Humble, Wealthy
* Size 0.5m long 3m wide  
* Hypoallergenic, stainless steal post
* Hand-paint gold engraved wood. 
* Coated and protected with clear varnish. 
* Comes with Care Card (truly gifted with love)
The Holidays are around the corner!!! You now have the option to personalize your gift with a custom engraved card to go along with you package.
Example (To: receiver  From: your name)
Please include your names in the notes section during checkout. 
Please contact us if you have any question. 
DeleayLashay@gmail.com