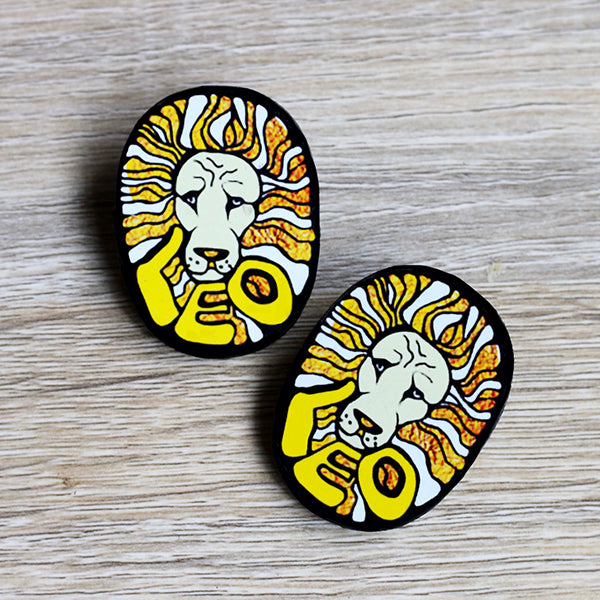 Leo (July 23 – August 22)
 You are born to rule the world. You are confident, charismatic, fearless, generous and a natural leader. You have the ability to shine even in your darkest moments. You are truly an unstoppable force to be reckoned with. 
You are a Leo Queen! 
* You can chose between a Matt Finish (light glaze coating ) or High Gloss (resin protection coating)
* You can chose between Surgical Steel post or Clip-Ons 
* All pieces are made to order with love please ALLOW 2 WEEKS FOR CREATION.
* All sales are Final. Returns and exchanges will not be accepted.
* All pieces are Lightweight, Handcrafted and Inspired from original art work.
* All pieces come with a Inspirational Message and Care Card.