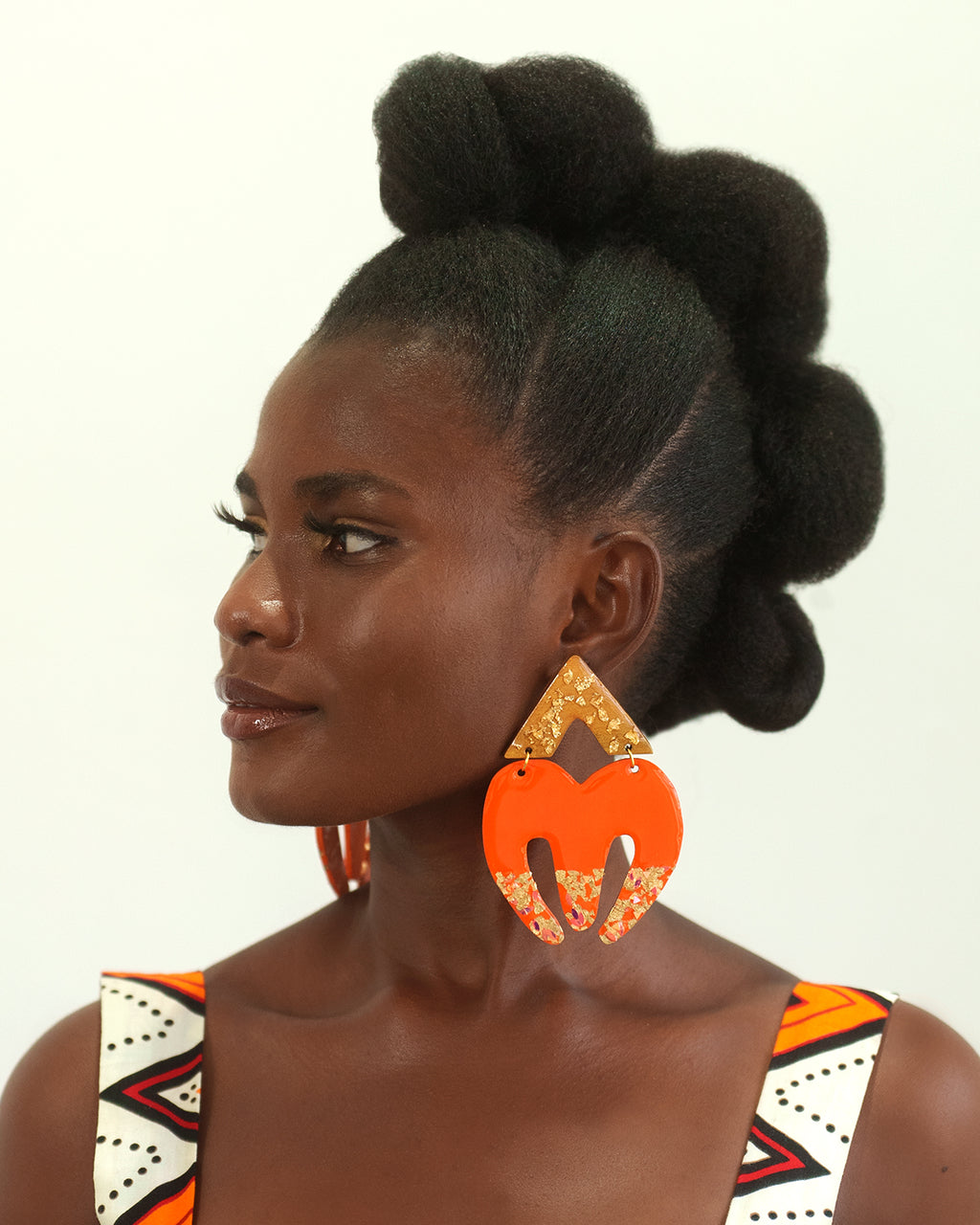 Burning Bright.
These earrings were inspired by earth's natural elements. Hand crafted and painted! The outside layer is coated with a high gloss resin giving the piece a 3D effect. 
Orange is the color of enthusiasm, adventure, and creativity. 
Gold is 
associated with 
value, beauty and to be of superior quality.
Let these earrings remind you to never let the fire inside you die! 
We describe who we are by how bright our light shines inside. 
THESE EARRINGS ARE AVAILABLE ON PRE-ORDER (please note all pieces are hand crafted and takes time to create! All items will be shipped out a week and half after purchase. 

Product Description

* Size 4.5 " long 3' wide 
* Hypoallergenic, stainless steal post

* Lightweight & Hand beaded 
* Resin Coated