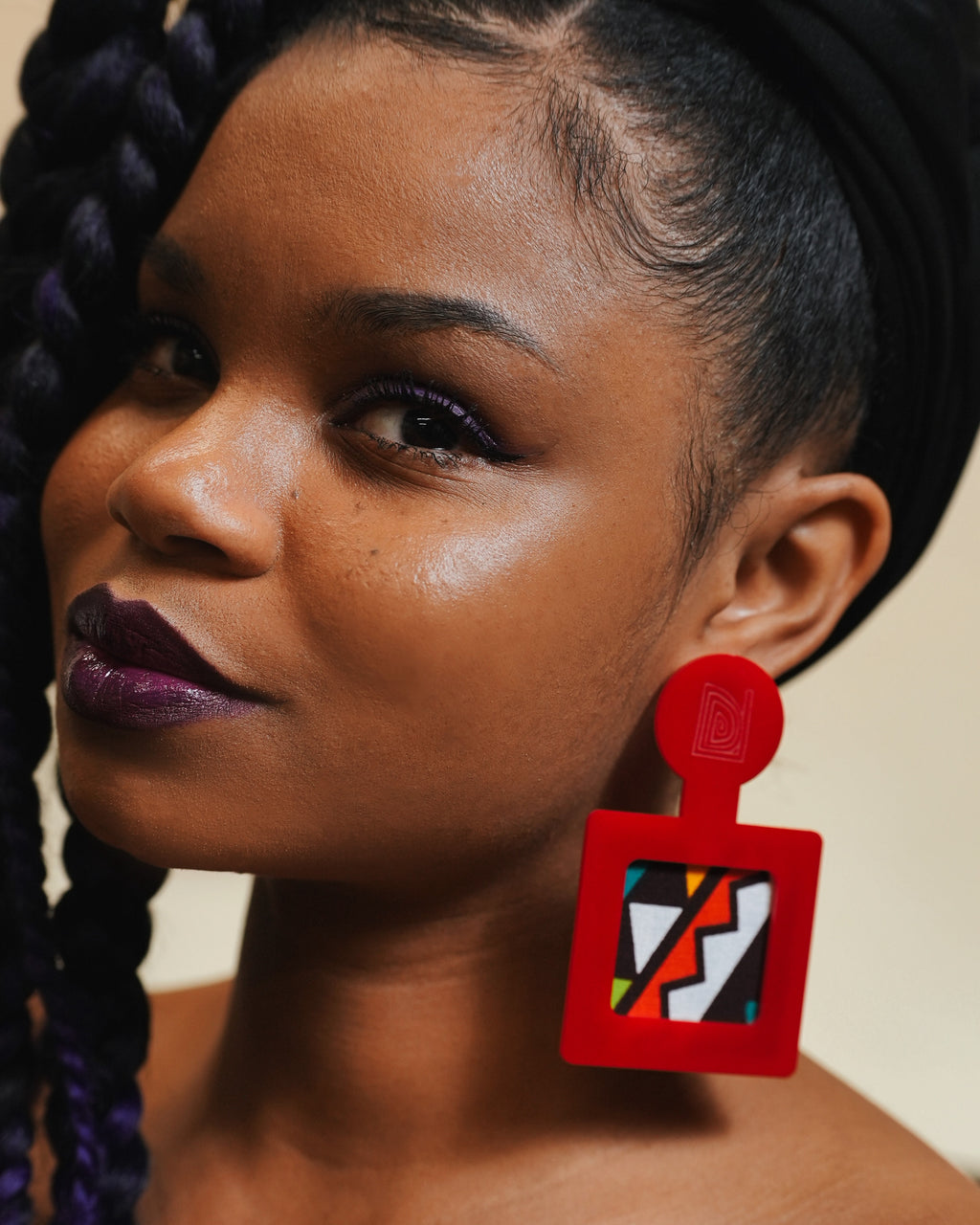 Allow these hand crafted earrings to channel your inner strength and ability to be spiritually bold. We describe who we are by how bright our light shines inside. Let these pieces be a reminder to continue to boldly shine your light fearlessly and unapologetically bright. 
These pieces are organically shaped with a square fabric center. The Fabric is a mixture of colorful geometric patterns sourced direct from Ghana. All pieces are engraved with the Deleay Lashay symbol on the front. 

THESE EARRINGS ARE AVAILABLE ON PRE-ORDER. PLEASE ALLOW TWO WEEK BEFORE SHIPMENT. ENJOY 10% OFF FOR ALL FIRST TIME CUSTOMERS.
Product Description

* Size 3.5" long 2' wide 
* available Colors: Blue, Green, Orang, Red & Ghanian Fabric
* Hypoallergenic, stainless steal post
* Light-weight acrylic & Ghanian Fabric
* Comes with Care Card and Thank you note