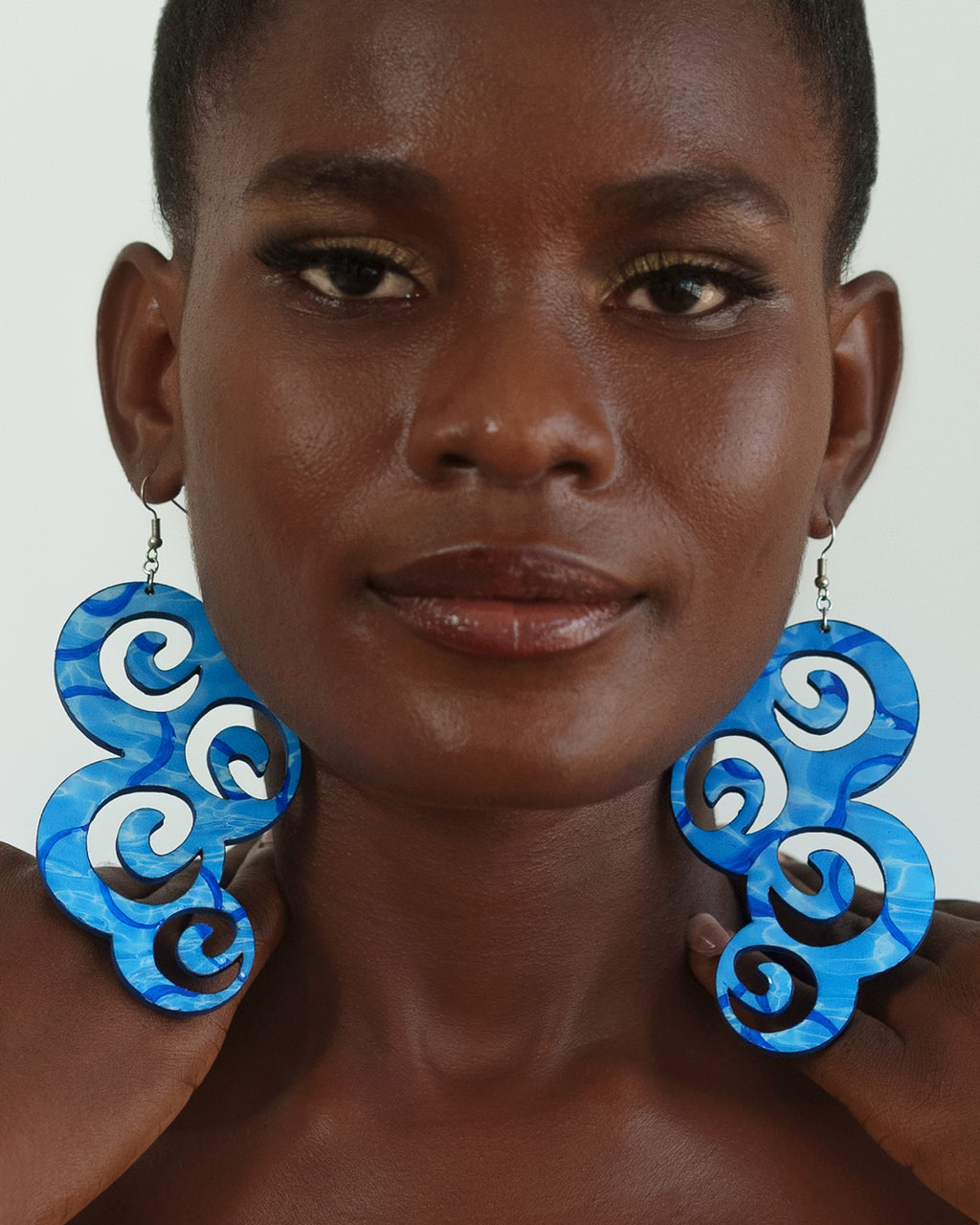 Like of wave, I must flow!
These earrings were inspired by earth's natural elements. Blue is associated calmness or serenity. A
 sign of stability and reliability.
Let these earrings remind you that
"A Woman in harmony with her spirit is like a river flowing. She goes where she will without pretense and arrives at her destination prepared to be herself and only herself." – Maya Angelou
THESE EARRINGS ARE AVAILABLE ON PRE-ORDER (please note all pieces are hand painted and takes time to create! All items will be shipped out a week and half after purchase. 

Product Description

* Size 4 " long 2' wide 
* Hypoallergenic, stainless steal hooks

* Lightweight & Hand- painted
* Resin Coated