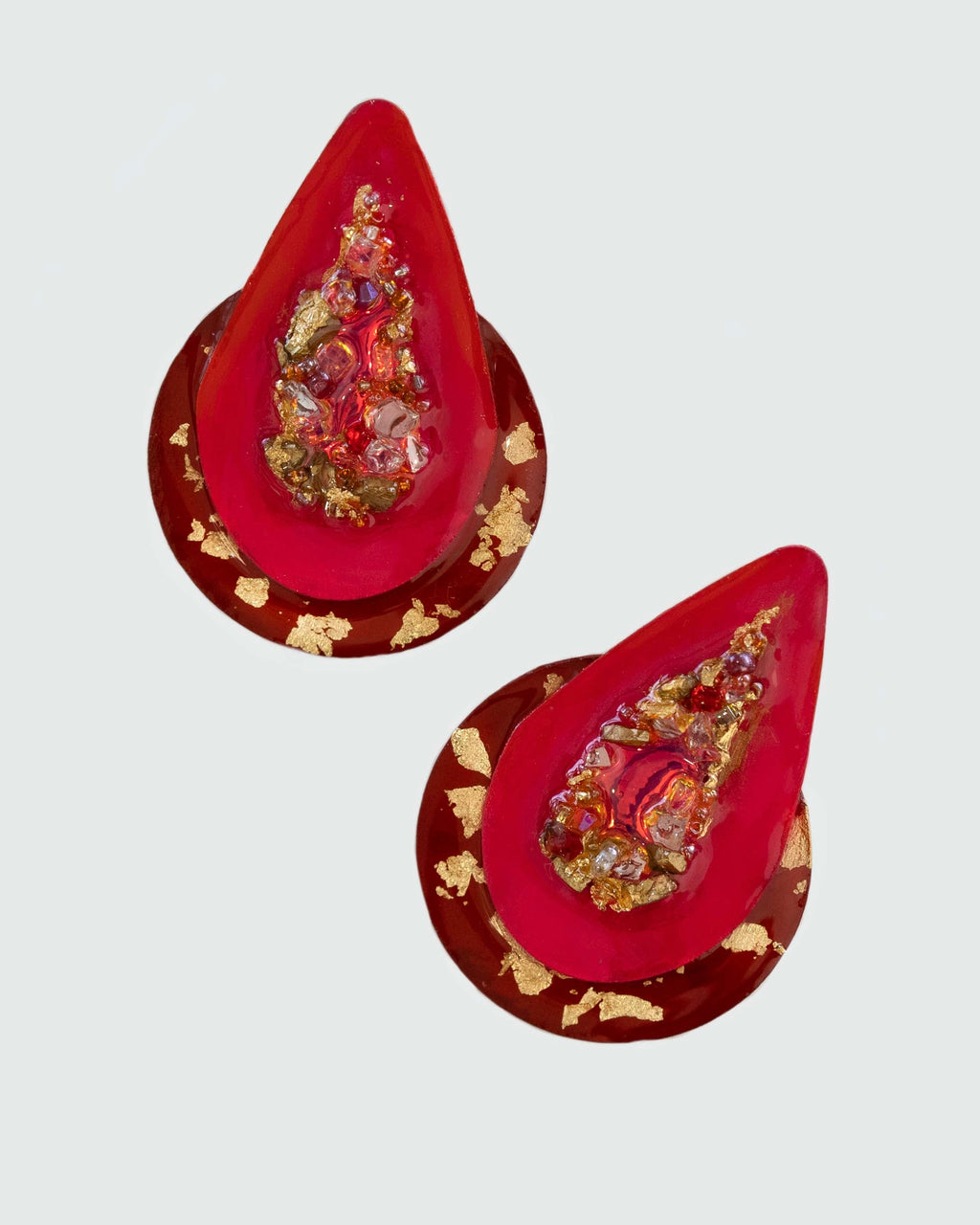 These earrings were inspired by Ghana's Adinkra Symbol (MMARA KRADO).
mmara means law while krado means padlock. Together they can be translated to mean the seal of the law. This symbol represents justice and authority. 
When there is a desire for law and order, citizens must resolve to be law abiding for a peaceful and harmonious community.
Let these earrings remind you that you are on your own personal journey in life and whatever road you decide do it with authority.
THESE EARRINGS ARE AVAILABLE ON PRE-ORDER.  
Product Description

* Size 5 " long 3' wide 
* Hypoallergenic, stainless steal post

* Lightweight & Handcrafted