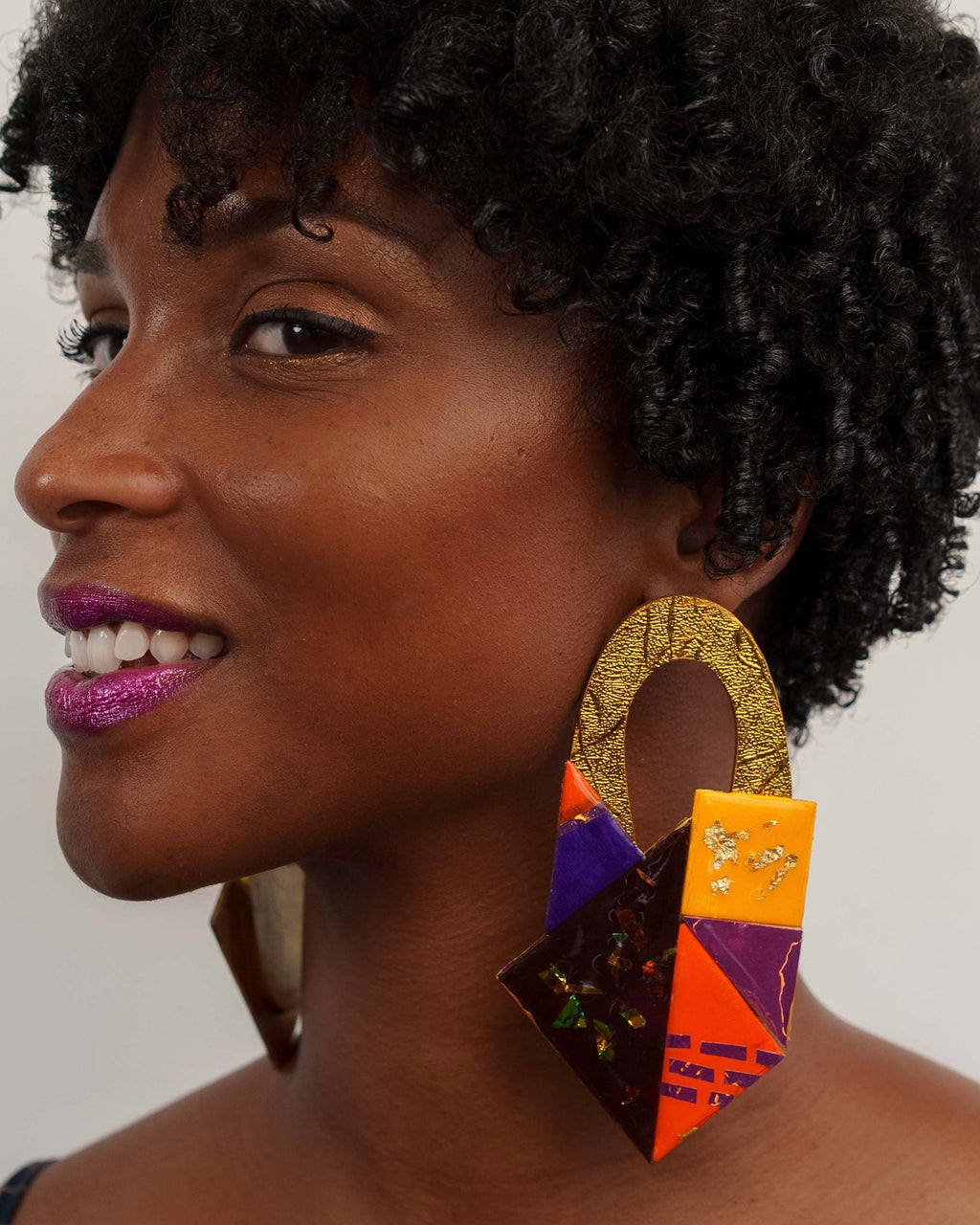 A continuous collection of bold colorful geometric shapes. Conversation Piece is about creative freedom, self-expression and the embodiment of pure joy. It is the celebration of your full uniqueness and individuality. A visual reminder to live boldly and in color. Let no one dim your light!
THESE EARRINGS ARE AVAILABLE ON PRE-ORDER.  
Product Description

* Size 5 " long 3' wide 
* Hypoallergenic, stainless steal post

* Lightweight & Handcrafted
Available for preorder.