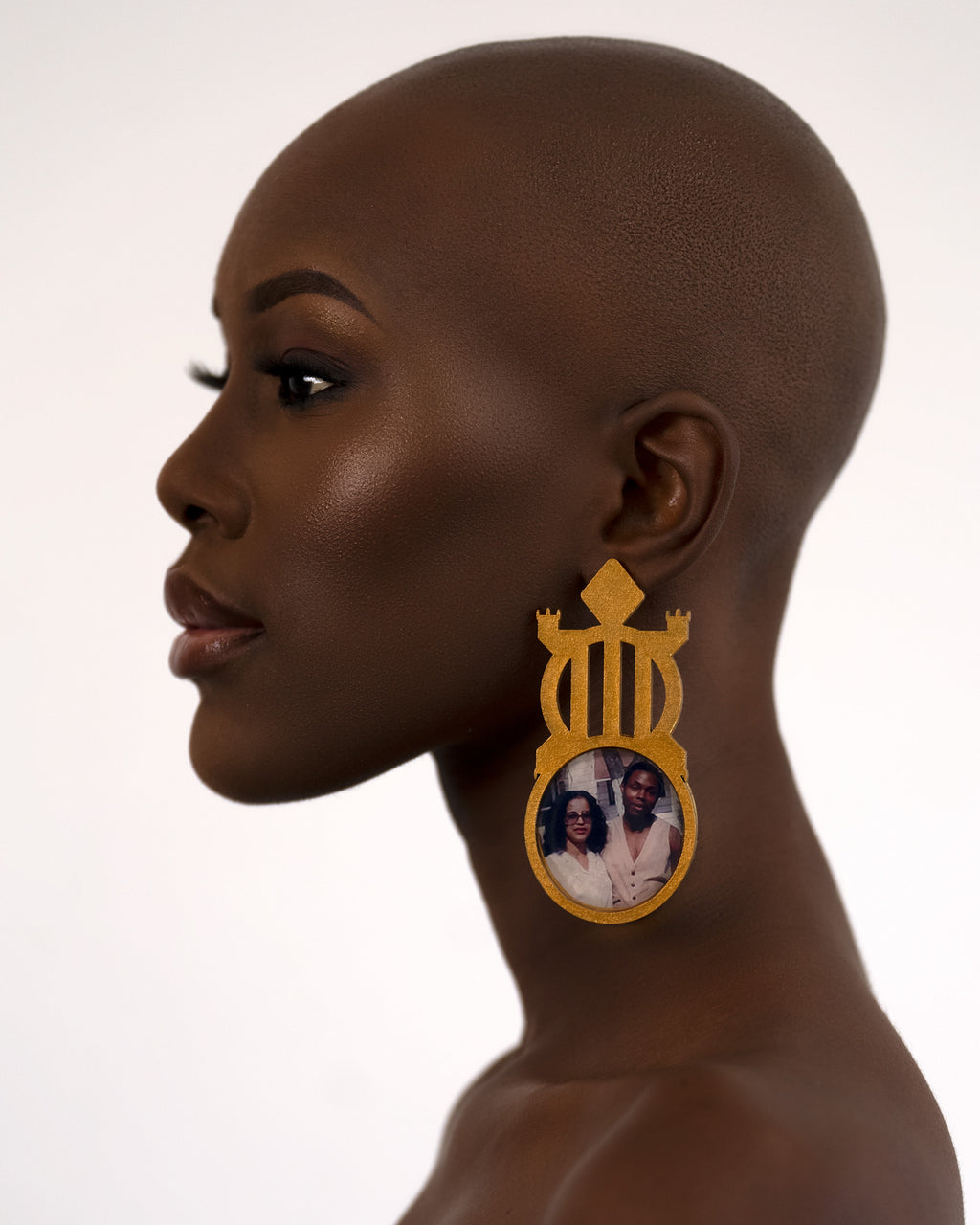 These earrings were inspired for 
the shear purpose of displaying those you cherish in a symbol of love. Think of them as your modern day locket providing a way to keep those you love close.
The top design mimics one of 
the Adinkra symbols called Denkyem. Denkyem means "crocodile." It is a symbol of adaptability, cleverness. "The crocodile lives in water yet it breathes air." 
These pieces are handpainted and coated with a resin gloss. Let these customized images which you treasure of your children, friends, family or yourself remind you of self love or a precious moments in time. This is the true definition of a conversation piece. 
PERSONALIZED ENGRAVING 

Engrave a name, a personal message or a special date on the back of your earrings!
You can add up to 15 characters of your chose.
THESE EARRINGS ARE AVAILABLE ON PRE-ORDER. WE ANTICIPATE SHIPPING FROM 8TH NOVEMBER 2020. Free International Shipping!
Product Description

* Size 3.5" long 2' wide 
* Hypoallergenic, stainless steal post

* Hand painted two tone gold

* Coated and protected with clear resin. 
* Personal engraving on back (optional)
Please add your image or message below!
Contact us if you have any question. DeleayLashay@gmail.com