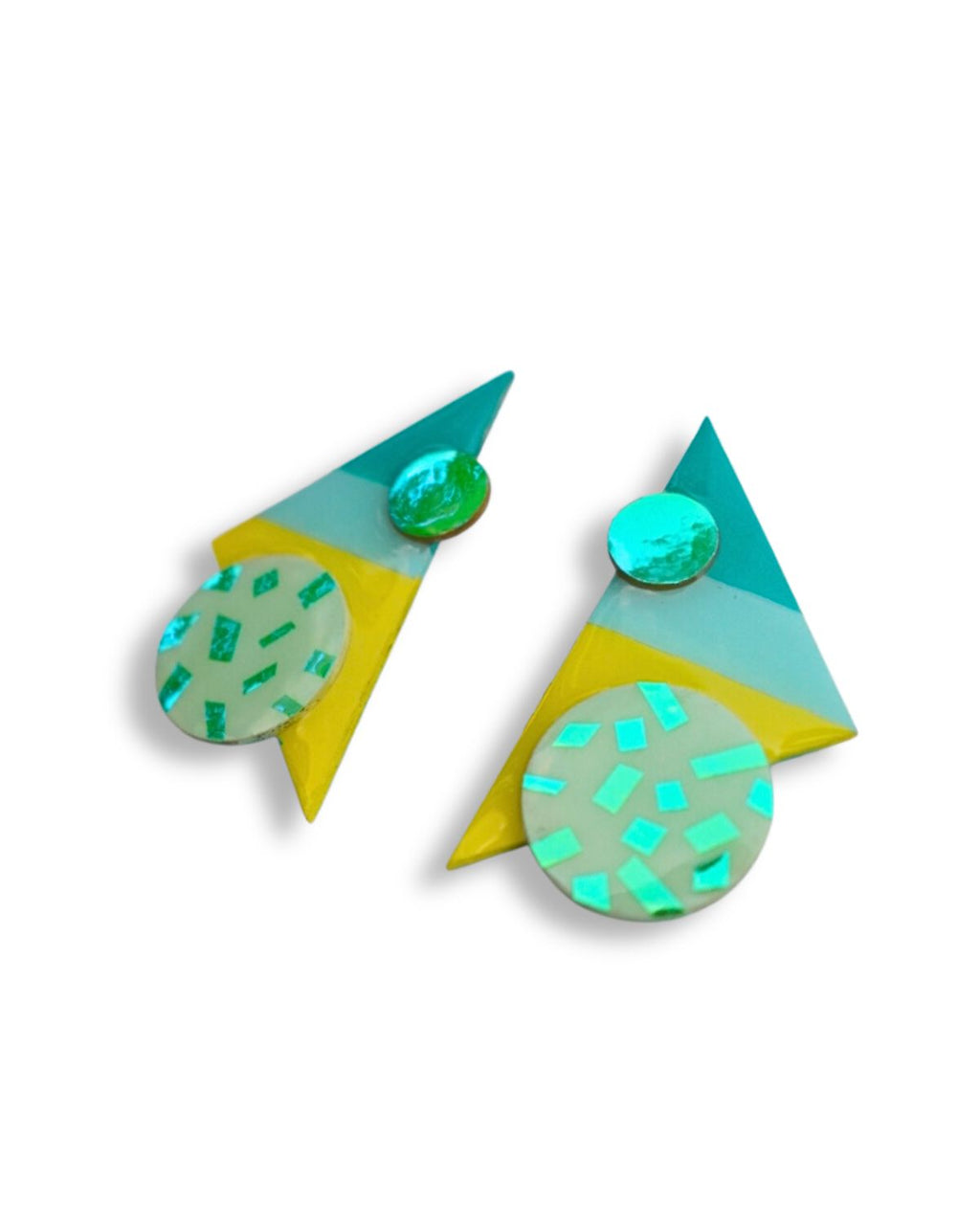 Triangle Love is a  continuous collection of bold colorful triangle shapes. Every angle represents a facet of your unique personality and style. Like the vertices of a dream, these earrings symbolize the points where creativity, elegance, and self-expression intersect. Just as each side of a triangle lends stability to its form, let these earrings remind you of your inner strength and resilience. Wear them not just as jewelry, but as a statement of the masterpiece you are!
THESE EARRINGS ARE AVAILABLE ON PRE-ORDER.
Handcrafted in Ghana West Africa 
Product Description

* Size: 2.5 " long 1'' wide 
* Color: Yellow, Light Teal Blue & Two-tone teal/green
* Hypoallergenic, Stainless steal post

* Resined, Lightweight & Handcrafted
*Please note, for health reasons earrings can not be returned nor exchanged.